Breakfast, Brunch & Lunch
We offer a comfortable, unique setting for you to start your day with our fantastic breakfast, brunch, and lunch menu.  Tasty egg-filled breakfast burritos, Grilled halloumi and fried egg burgers, cream cheese bagels along with super healthy homemade, sugar-free granola, and delicious mango and blueberry smoothie bowls.  We offer milk alternatives for your favorite coffee, chai, or Matcha latte, and Iced lattes with flavors and we can tailor your meal to ensure it's nut or gluten-free if you need.
We offer a range of healty & vegan and vegetarian stuff
We have a large selection of vegan and vegetarian meals designed to get you going and keep you going throughout the day.  Below is a selection of items from our current menu.  To see our full menu click on the links below.
We are a fully vegetarian and vegan cafe and we bake and make almost everything we serve inhouse. Whether you are looking for breakfast, brunch or lunch, you will find something delicious here.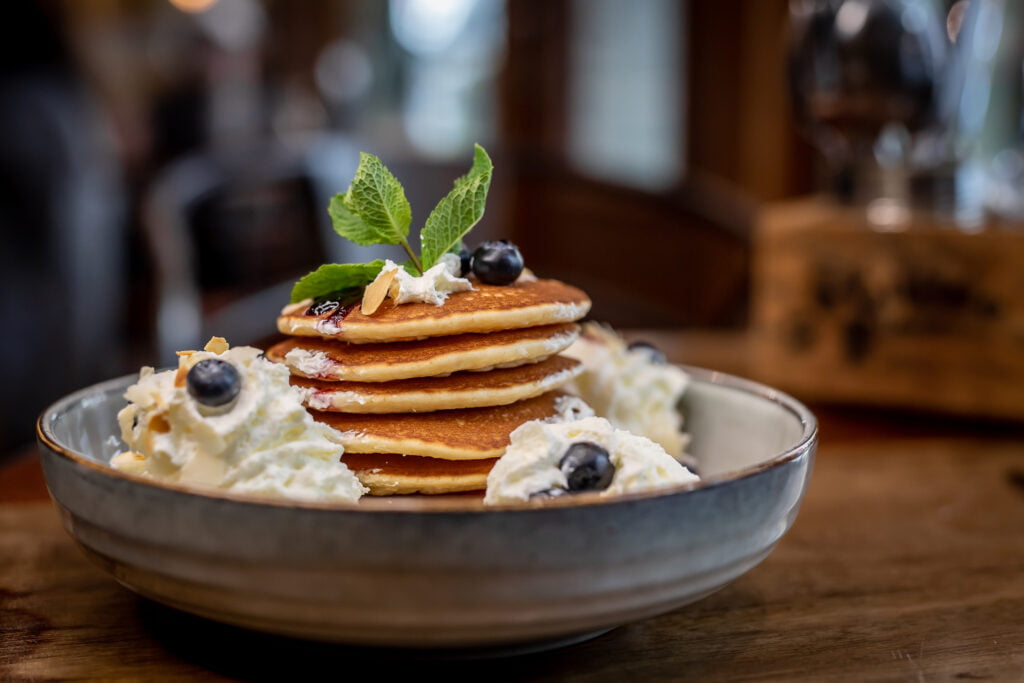 Stack of 8 pancakes served with blueberry sauce, fresh blueberries,
maple syrup and cream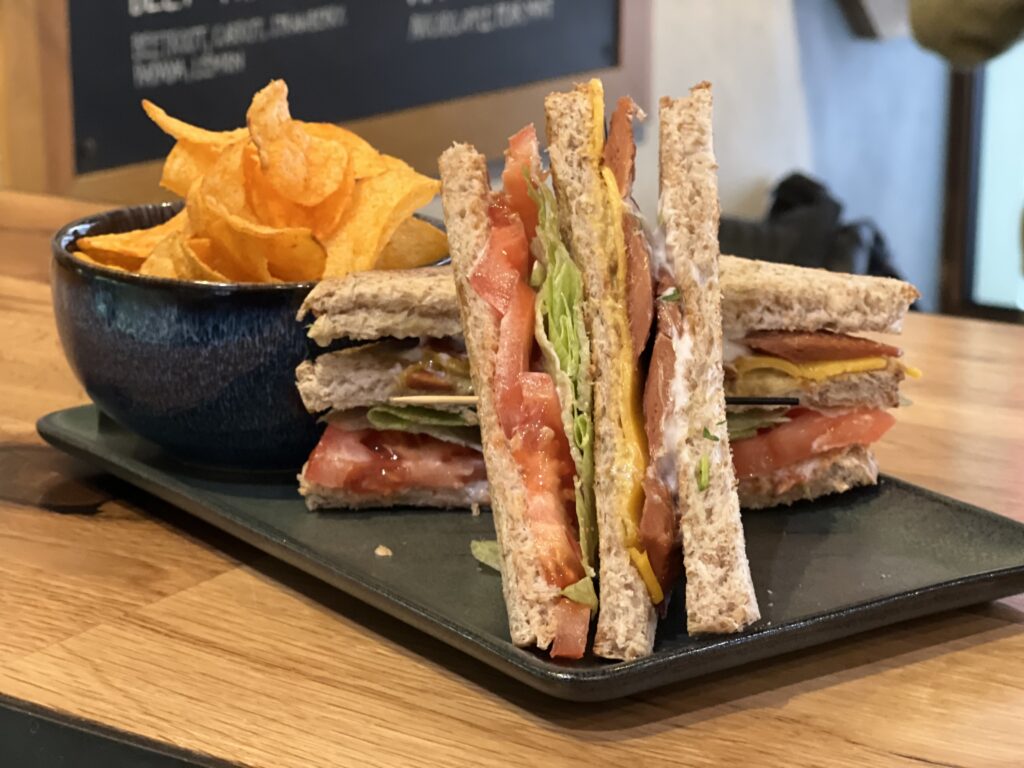 Vegan Club Sandwich with Vacon, Vegan cheddar cheese, vegan Mayo, lettuce, tomato, and mild mustard.  Served with chips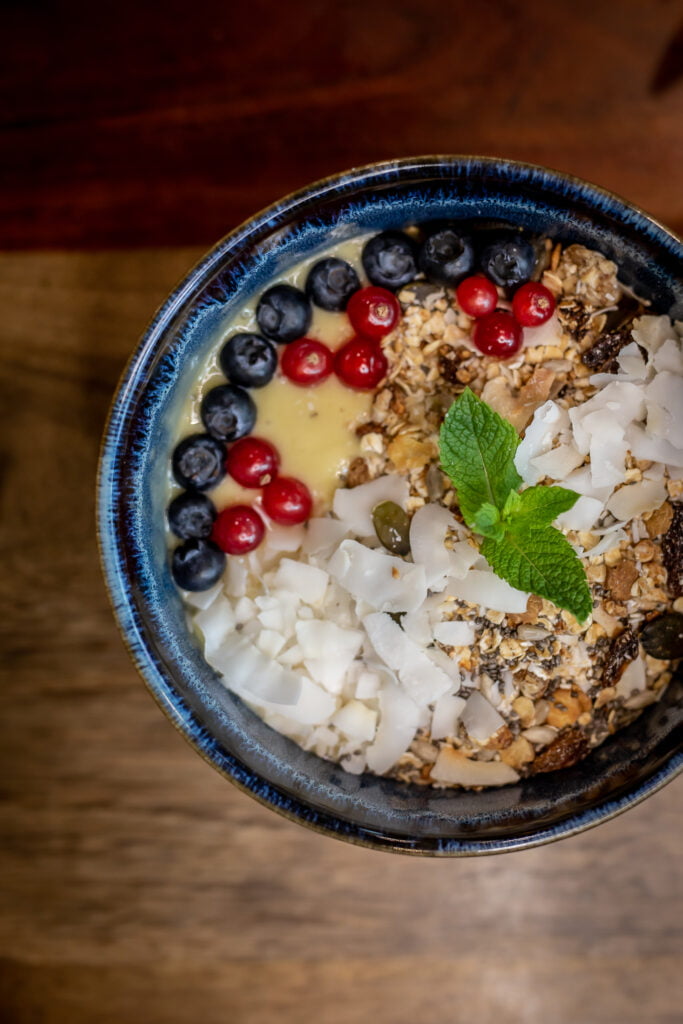 Super yummy, super healthy smoothie bowl made using fresh mango, vegan mango yoghurt, banana and decorated with blueberries, granola and coconut chips.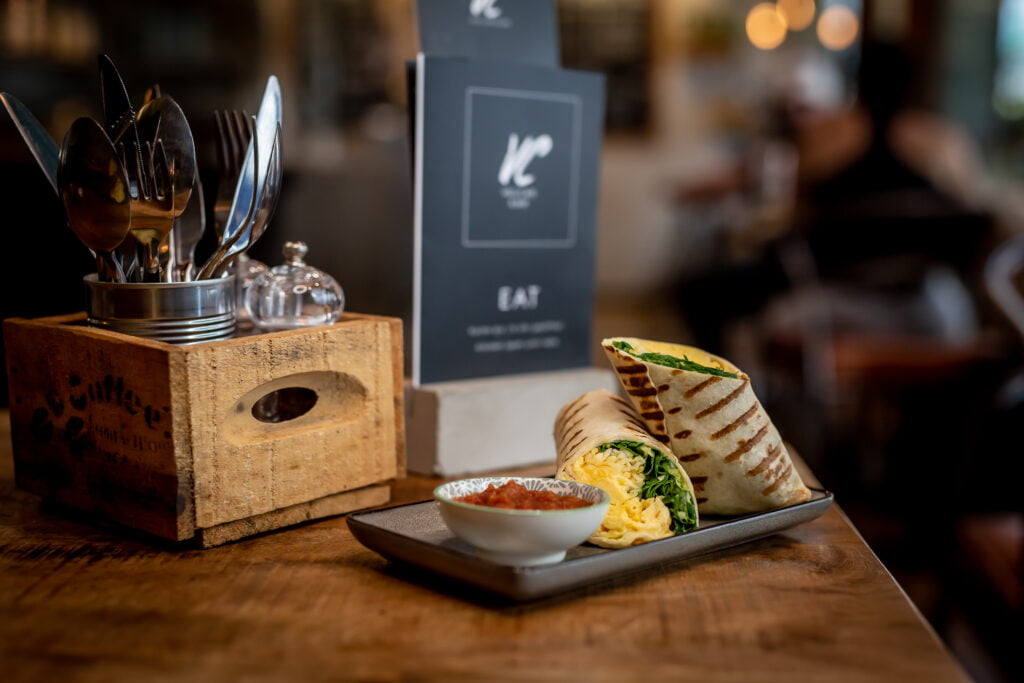 Our much loved breakfast buritto filled with scrambled egg, cheddar cheese, avocado and spinch and served with a tasty salsa sauce.
Avocado toast with poached eggs
Freshly smashed avocado, seasoned with slat and pepper served on warm toast and with two poached eggs and Hollandaise sauce.
Warm Buddha bowl with Falafel
Edamame, baby spinach leaves, quinoa and wildrice mix, chickpeas, beetroot and cherry tomates.
Served with home-made tahini and vegan joghurt sauce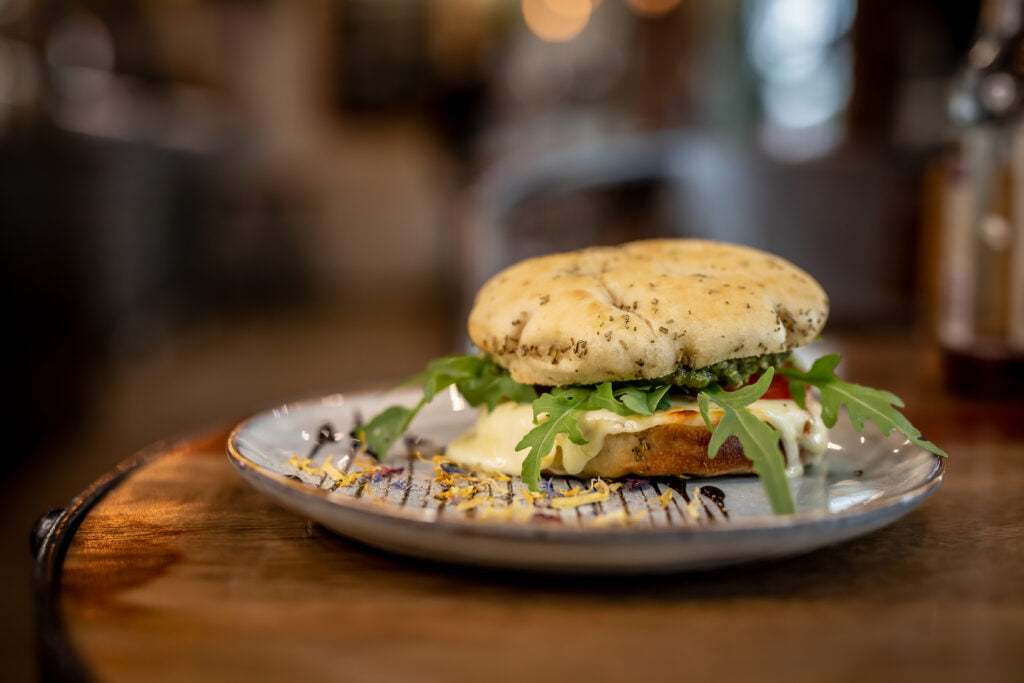 Our lunchtime favourite. Chewy, melted mozarella, home-made pesto, sliced tomato and rucola served on a toasted rosemary focaccia bun.
Probably the best coffee in town
We provide rich, full-flavoured Italian coffee, a selection of fine teas, healthy smoothies, and low-sugar soft drinks. as well as a small selection of beer, wine, and cocktails.
Love coffee? Really good coffee like you get back home? We've got it!
Our beautiful Faema President espresso machine is cutting-edge espresso tech. Paired with German-made grind-by-weight grinders and the latest automatic tampering innovation from PUK we can make consistent, controlled coffee every time.
We offer Oat and Soya milk alternatives.  Both are kind to the environment and your tummy.
Our freshly made smoothie range are tasty and healthy!
What our customers say about us
At Velo Cafe, we believe that every cup brewed and every dish served tells a story. But don't just take our word for it! Dive into the experiences and moments shared by our cherished customers. Their words paint the truest picture of the warmth, flavor, and connection you can expect when you walk through our doors. Explore their stories below:
Share your experience at Velo Cafe
We cherish the memories we help create, and we're eager to hear about your time with us. Whether it was the creamy latte that warmed your morning or the delectable pastry that sweetened your day, your feedback is invaluable. By sharing your thoughts, you not only help us improve, but you also guide fellow food enthusiasts on their next cafe adventure.